Product
VitaNet Suites is Easy-to-use IoT software with privacy and security.
The complete IoT platform integrates firmware, App SDK and Cloud.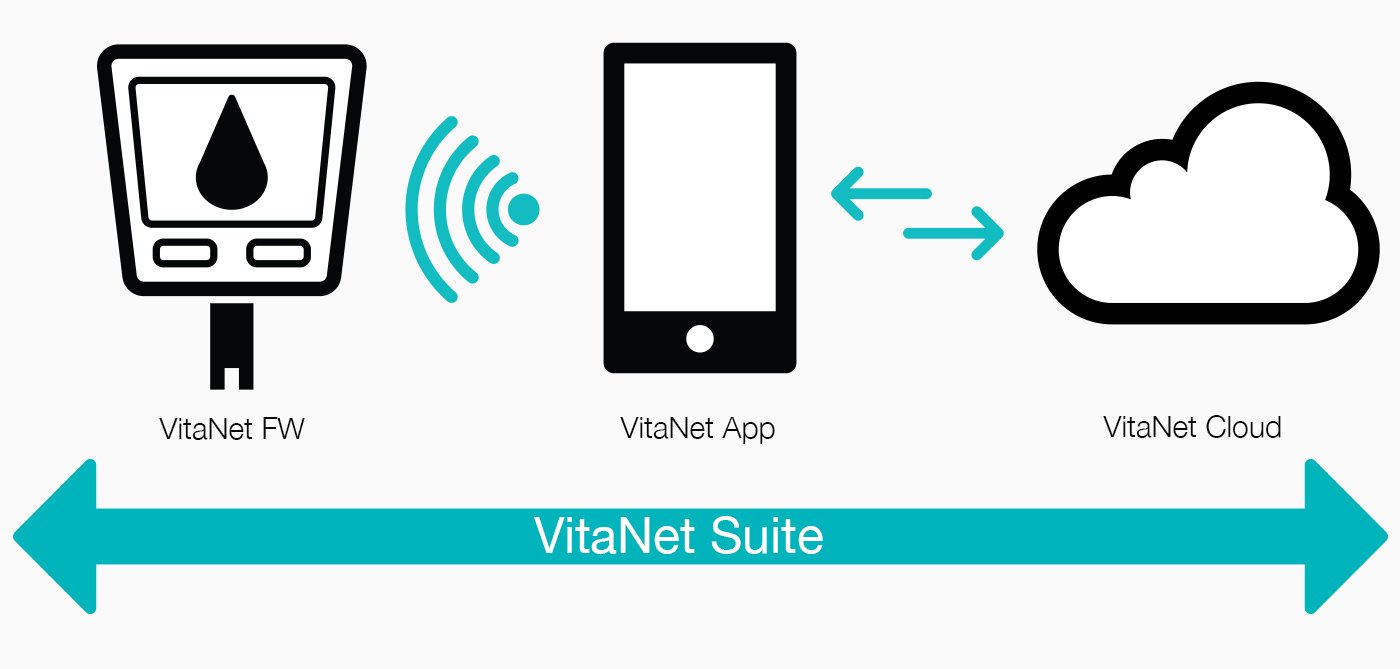 VitaNet Suite

Total Solution:
From device to application to cloud, VitaNet Suite ensures that manufacturers' provide their target market with secure, simple products.

Universal Design:
Trends in the global market indicate the demand for simple, intuitive UI and UX. VitaNet Suite provides just that so IoT manufacturers can build simple interface for end-users at a lower cost and shorter TTM.

Launch and Sync:
User data is kept synchronized by simply launching the VitaNet SDK-based app. The app takes care of everything else – device operation is effortless.

Security and Privacy:
VitaNet Secure utilizes patent-pending shared key technology to recognize the device in complete stealth mode to maintain user privacy and secure data. Manufacturers can choose privacy and security levels, depending on end-product requirements.

Lower Power Consumption:
VitaNet Suite reduces IoT device power consumption to extend battery life and reduce operating cost to help promote 24/7 use.

Multi-user support:
IoT interaction is significantly improved when multiple users can access a single device without compromising privacy and security. VitaNet address this and delivers shared key technology — one of the best options on the market.
VitaNet Evaluation Kit and StealthTag
VitaNet provides various methods for IoT device manufacturers to evaluate and test its solutions.
VitaNet StealthTag
Experience Bluetooth Low Energy (BLE/Smart) with VitaNet's stealth mode, StealthTag. To do so, TI SensorTag owners simply download the Android application and the VitaNet StealthTag application will manage the installation of VitaNet firmware to the SensorTag by OAD. This process converts SensorTag to VitaNet StealthTag and vice versa.
Purchase the Texas Instruments SensorTag here.
Download the VitaNet StealthTag for Android* here.

* Only compatible with Android devices that support BLE Peripheral mode.
VitaNet StealthTag Privacy Policy
1. SensorTag name and logo are trademarks of Texas Instruments Incorporated.
2. Android, Google Play, and the Google Play logo are trademarks of Google Inc.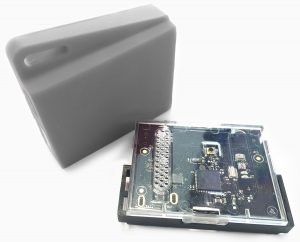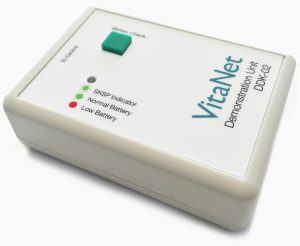 VitaNet Evaluation Kit
Customers can test VitaNet Secure technology with an existing USB-enabled device and the VitaNet DDK02 unit comes with a USB interface and VitaNet FW Lib-based BLE connectivity. Customers have the option to review the entire implementation with a custom-built VitaNet App or a VitaNet Cloud customized to their needs by the VitaNet team upon request.
Contact us to set up your kit today.